"In an increasingly saturated industry, it is easier and easier to create something in the image of what has been before. But just as no two stories are the same, no two soundtracks should be the same. With a deep importance placed on open communication and transparency throughout the entire compositional process, I am ready to work with you to create a unique collection of sounds that helps translate your story to your audience."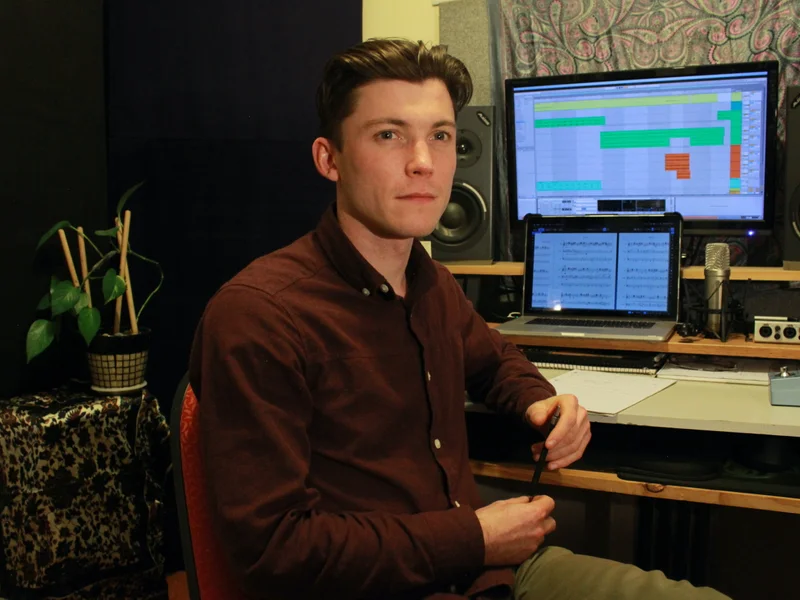 I have been involved in sound and music all my life and have studied it formally at both RMIT (Ad. Dip. of Sound Engineering) and Melbourne Polytechnic (Bachelor of Music Composition). Through these two courses I've developed a swiss army knife of skills that allow me to create music from start to finish at a high standard. Primarily a drummer, I play in projects ranging from Latin Jazz, Proto-punk, and Downtempo Electronica. I also play guitar and have developed a recent passion for synthesisers. With experience listening to and writing in a wide variety of styles, I am willing and able to compose music to match your project's direction.
Most recently I have assisted on the Deadly Heart: Take Heart documentary under Dr. Adam Starr; composed for SquirrelVille, a video game created by a team of Swinburne designers; Shimbir, a short film by Abdalla Omar; and several Motion Design pieces.
If you need unique music, sound, or editing and mixing for your media project, please don't hesitate to contact me via email, phone, or social media.